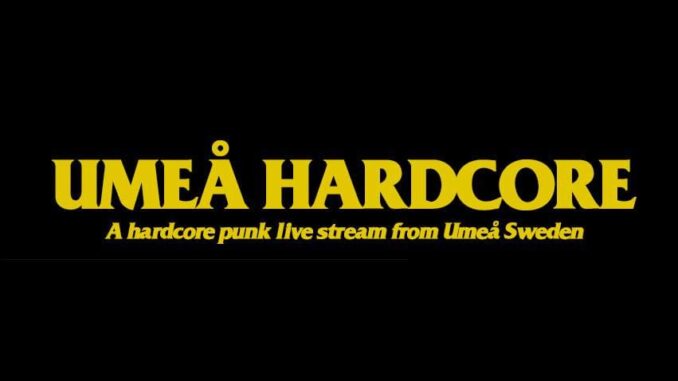 View Calendar
MAKE SURE YOU CLICK "GOING" SO YOU WON'T MISS THE SHOW!
Want to support this event? Invite your friends!
June 6th Umeå Hardcore teams up for 7 hours of punk and hardcore! It'll be a free (for you at least) livestream with +16 bands blasting punk, hardcore, noise and filth straight from the north of Sweden.
During this pandemic we do what we can to still have fun. Can you stir up a mosh pit in the livestreams comment section? We'll see...
We're gonna have a TV party tonight
All right!
We're gonna have a TV party, all right
Tonight!
We've got nothing better to do
Than watch TV and have a couple of brews
Everybody's gonna hang out here tonight
All right!
THE BANDS, SO FAR:
A Confused Owl
Acid Blood
Aftermath
Engage
Dreamwarriors
Grid
It's a Riot
Left Hand of Darkness
Leper
Misantropic
NANI?!
Noll Tolerans
Scum crusade
Sekunderna
Sista Brytet
The Dumb Fucks
The Social Bombs
+MORE TO COME!